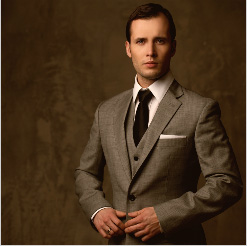 Custom Tailored Suits

At Duru's, we only use the finest fabrics from London and Italy to compliment our precision fitting. Whether you're looking to impress your colleagues or simply trying to portray the casual look, Duru's has a variety of suiting styles that are sure to satisfy every occasion.

Choose from a number of classic styles such as:
one, two, three or four button single-breasted, or
four or six button double-breasted

or choose from a variety of modern, slim-fit styles.